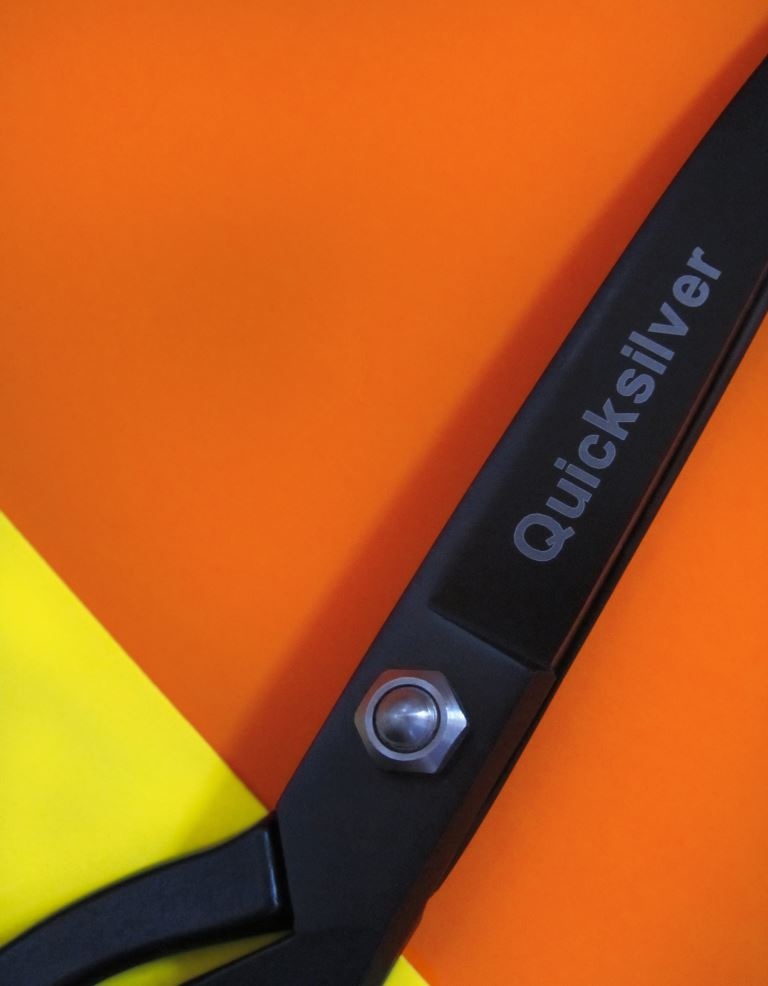 William Whiteley – A cut above the rest
Established in 1760, the Sheffield firm of William Whiteley has been producing scissors and shears for 258 years. It is a family business esteemed for its high standards of workmanship, using traditional methods combined with modern practices. Whiteley's supply the special scissors we use when working with Kevlar – a material employed extensively in the construction of Quicksilver's  outer hull structure.
Tradition plays a key part in the way Whiteley's go about making things, as you might expect from a firm whose brands include the renowned Wilkinson name. The best, oldest-established, Savile Row tailors invariably use scissors made by the Sheffield concern. Yet the thoroughly modern composite-materials industry caught on to the quality of Whiteley's scissors for tailoring Kevlar and carbonfibre – both well-known for their demanding requirements. Indeed, Whiteley's is in a technical partnership with the McLaren F1 team.
From the cut of a stylish skirt or suit to the cut-and-thrust of Grand Prix motor-racing, Whiteley's products are being increasingly used as the firm's reputation for craftsmanship spreads far and wide on the internet. Recently, the firm's talent for combining tradition with innovation caught the public's imagination in a successful crowdfunding campaign that is bringing exciting new products to market.
The Quicksilver  project is part of the 'Ambassadors' family of notable companies and individuals whom Whiteley's work with and/or sponsor to showcase the diverse uses to which the world's finest scissors and shears are put in achieving consistent product excellence.
For us, choosing Whiteley's as a supplier was an easy decision. We have in any case enjoyed a long and happy relationship with the city of Sheffield, but our need for the highest quality at every stage in the boat's build process was what really drove us to Whiteley's. Our laminators expect nothing less than the best tools for the job.
Pictured here are the scissors we use. The 3700K-10R model, in high demand from customers around the world. They have ten-inch blades and are from Whiteley's Advanced Composites range.
Read this Whiteley's article on cutting Kevlar