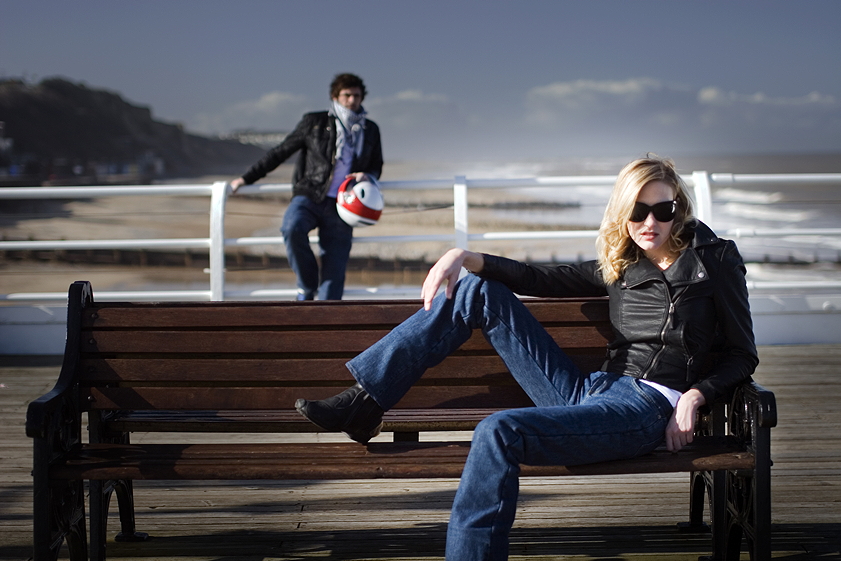 Crash, bang, wallop! … A motorcyclist takes a nasty tumble at speed.
Fortunately there is no-one travelling in the opposite direction and there are no walls close by. The rider is wearing leather gloves and boots, a thick leather jacket …
… and a pair of jeans.
Flesh is no match for the skittering, cartwheeling break-dance across grit and tarmac that now takes place.
A mistake on the approach to a corner, pure and simple. Too much speed. But one thing the rider got right. His jeans are Hood Jeans, and as a result flesh and tarmac don't make contact – because beneath the finest-quality denin is military-grade para-aramid … and, weight for weight, para-aramid is five times stronger than steel.
Hood Jeans is a small, highly-successful, family-run business based in Norfolk. It is a leading manufacturer of denim motorcycle clothing and therefore operates within what is very much a niche market, but it burst onto our radar screens in 2007 when proprietor Chris Easterford enrolled the company in the Quicksilver Corporate Club.
Chris tells us that the company's small size makes for greater enjoyment and satisfaction in running it, and allows room for "the personal touch" at every stage of the design, manufacturing and customer-relations process.
"Our business philosophy is to produce a very good product and sell directly to customers – thus cutting out the middle men – and work hard to keep the overheads low. All of this translates into an ability to sell quality jeans at reasonable prices". Hood has consistently beaten its rivals' prices, despite manufacturing all its jeans in Britain where labour prices are higher than, for example, the Far East.
The direct-to-the-customer policy does mean, of course, that Hood Jeans are not available in the shops – but if they were, they would have to carry a retail price-tag of around £140 instead of, typically, £99.99.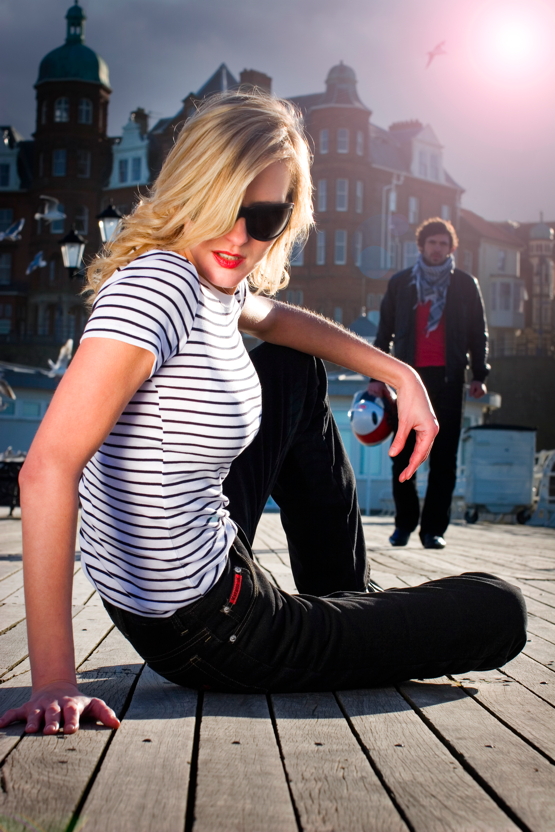 From the outside Hood Jeans look just like normal jeans; none of the seams or stitching give away what is lining them. External appearances are certainly deceptive in this particular case. The para-aramid – which is best-known to the majority of people by the Du Pont company's tradename of Kevlar – is the hidden protector. Some of Hood's competitors use it in knitted form, while Hood prefers to use a woven version. Laminate it and you can make a bullet-proof vest!
Hood lines its jeans with more para-aramid fabric than other brands, thereby covering a greater skin area and providing a higher level of protection. The material is apt to pull and stretch as a rider is thrown about in the course of an accident, reducing or in extreme cases removing altogether the sources of protection, so the extra material can often prove to be the vital difference between injury and escape.
There is a link with speed-records in the Hood Jeans range. The K7 Jean was launched in 2001 and has become one of the best-known names at the specialist end of the motorcycle clothing products market. The K7 name is a reference to the registration number of Donald Campbell's Bluebird  K7 jet-boat and is a tribute to "a true British hero," says Chris. Among the products added to the Hood range over subsequent years was another with a nod toward Campbell, the K7 Jacket.
For more information, visit www.hoodjeans.co.uk