Valiant British bid for the America's Cup fails ... with honour upheld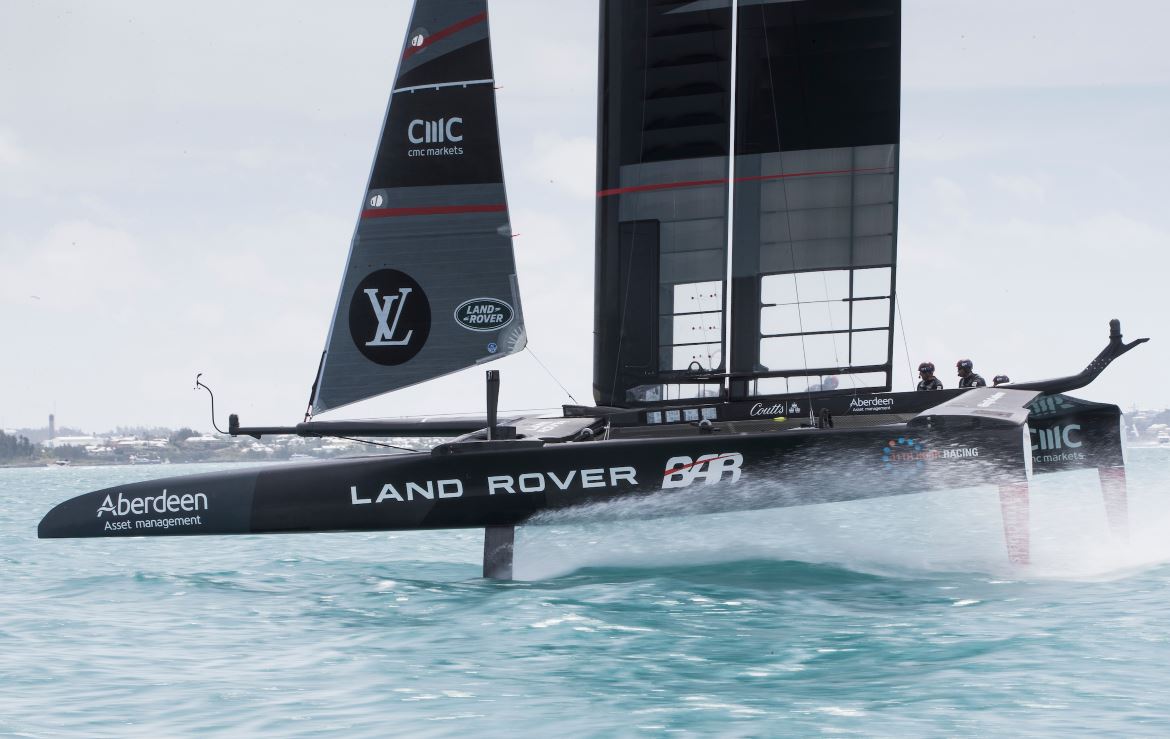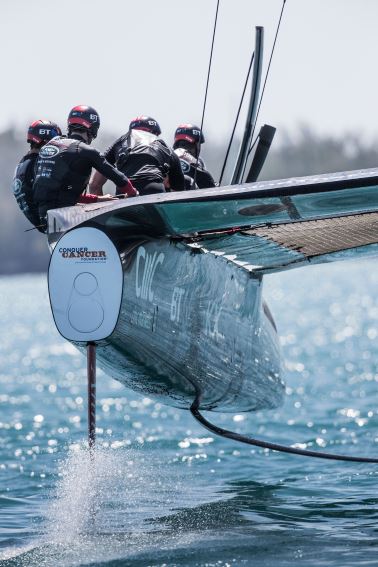 We haven't seen the back of the BAR team
Britain's bid to win the America's Cup for the first time in its 166-year history fell short, it's sad to say. The stark reality is that other boats were faster. But it was a worthy attempt, and the British squad can hold their heads high. Racing took place in June on the waters of the Great Sound in Bermuda. It was the 35th contest for the fabled trophy, and for a time it looked like the Brits had a real chance. Last November, the final race of the Louis Vuitton America's Cup World Series saw Sir Ben Ainsley's Land Rover BAR crew in top form, winning strongly against competition from New Zealand, Japan, Sweden, France, and the holders, the USA. It bode well for the clash ahead.
That victory ultimately evaded Ainsley is clear evidence, if ever it were needed, that possession of the "Auld Mug" is an honour reserved only for the most finely-honed challenge.
The inaugural America's Cup race took place in 1851, on a course which circled the Isle of Wight off England's south coast. It would have been poetic indeed if the Cup was won by the nation that staged that first-ever race. Carried back to these shores in triumphal style, it could have roused a massive new audience in the UK and ignited a fresh round of fierce rivalry, elevating international yacht-racing to another level.
Ben Ainslie is the most successful Olympic sailor in history. Having clinched a Silver medal at his first attempt, aged 19, he went on to take Gold at the next four Olympics. But putting a team together from scratch to enter what is undoubtedly the greatest race on water is an even tougher challenge. Ainsley was valiant in the extreme to throw his hat in the ring. Raising the colossal resources necessary to mount a successful campaign is a task most would gladly avoid. He won that battle, establishing a futuristic HQ building on Portsmouth's seashore, attracting considerable sponsorship in both cash and kind, and presenting a boat – capable of speeds up to 60 mph – that showed every sign of being a world-beater.
A series of four test boats designed and built by Land Rover BAR sharpened the start-up squad's competitive edge. The fifth and definitive boat – R1, unveiled at Portsmouth back in February – represented the peak of Britain's yacht-racing prowess.
Watch out for a fresh assault by Sir Ben next time the America's Cup is up for grabs.